Director of Children's Ministries: Christine Ladewig
Welcome to our Children's Ministry Page!
Mission Statement: Making Christian Disciples by teaching children to honestly, faithfully, and openly walk in the footsteps of Jesus Christ.
*** New! Our Sunday School lessons are now on our Facebook page each week!
---

Flat Jesus was inspired by the book Flat Stanley by Jeff Brown. Flat Jesus reminds us that Jesus is with us no matter where we are or what we are going through. How is Jesus spending time with you? Take a picture and post it to our church Facebook page, FUMC Kidz Facebook page or email it to cladewig@appfumc.org.
Click Here to print your own Flat Jesus
Click Here to post a picture on our FUMC Kidz Facebook page
Click Here to post a picture on our church Facebook page
---
Puppet Ministry
Available across from our Toddler Nursery, the Mother's Room provides convenience and privacy for mothers feeding and comforting very young children. Changing station, Boppy Pillows, rocking chairs, cribs, and a closed-circuit TV to view worship service are provided.
Loving and nurturing childcare environment is provided by dedicated volunteers on Sundays during the 9:00 a.m. worship for ages 0-2yrs and during 10:30 a.m. worship for ages 0-4yrs throughout the year. Our nursery is also staffed on Wednesday evening from September - May from 6:00 - 8:00.
Hands-On Bible classes- Preschool – 5th Grade
9:15 Sunday Morning/ September-May
The Bible comes alive when you teach as Jesus taught!
Just as Jesus used everyday objects to teach eternal truths, Hands-On Bible Curriculum uses fun gizmos that help Sunday school leaders teach so kids understand God's Word, love it and remember it for a lifetime.
Kids can't wait to get their hands on colorful, fun gizmos. All of Hands-On Bible Curriculum's gizmos are designed to connect kids with each lesson and naturally lead them to experience God's word in unforgettable ways.
Kids will discover God's truth in unforgettable ways, retaining up to 90 percent of what they're taught! Kids come back week after week because every class is fun, playful, and packed with active learning.
Kidz Konnection – kindergarten - 5th Grade
6:00- 7:30 p.m. Wednesday Nights – September - May
Your child is invited to come and share the word of God with fun activities, energetic music, and Bible study with thier peers. What a great way for children to expand their faith outside of the Sunday school classroom!
Vacation Bible School
Children - age 3 (as of Jan. 1)-completed grade 5
Held in the late summer, Monday –Friday from 9:00 a.m.- noon. This is the most fun you could have all summer! Join your friends for a week-long adventure of Bible stories, science, crafts, games, snacks, and fellowship. Child care is available for children under 3.
During the year we will host Family Fun events. Please read the Sunday School Newsletters and Connections for all of the latest news and upcoming events.
Summer Sunday School – Ages 3-completed 1st grade
9:00 a.m. June-August
Each lesson is jam packed with hands on activities. This class will make Bible lessons fun and relevant!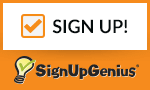 Church School Volunteer Opportunities
There are many opportunities for adults and youth to volunteer in our programs. Please contact Christine Ladewig, Director of Children's Ministries at or 734-2677 ext. 317. For the security of our church family please email cladewig@appfumc.org for access code.